I have a question for you.
What is your definition of Freedom?
Ever since my childhood I felt like there must be more… I asked myself what freedom really means to people and how they achieve it.
My mission is to empower women to find their true power, create an authentic life by design and become the highest version of themselves.
When I grew up in a tiny village in the eastern part of Germany, before it was reunited, there was not much of a choice, everything was limited, accept my imagination.
At the age of 17 I felt my calling, so strong, that I left home with just a backpack, against all odds I finished school and graduated from university with a BA in Industrial Design and a scholarship to study in the US, as the first one in my family.
Today we all get to choose where what and who we want to be.
You get to choose, who you want to be with, if you want to marry, if you want to raise kids, go for your career instead, or have it all.
Through the years I have learned to prove myself not to believe in my own limitations, because most of them were created by other people's limiting belief-systems and were not my own.
Do you know the feeling of living someone else's life, because all this doesn't seem to belong to you?
That was me not too long ago. We had the great apartment, the beautiful interior design, the third set of cutlery and tableware to match every occasion, the great corporate jobs, beautiful kids and much more, you get the picture. But something felt off.
I remember talking to my friends telling them, how I feel like living the life of a stranger, I was just functioning.
There were two options, whine about it or actively do something.
And oh girl, we did something…
We donated almost all we had to good causes (I could tell you stories that would definitely make you laugh and cry at the same time). Orphanages, assisted living groups for kids and teenagers, social projects and private people in need, mainly single moms.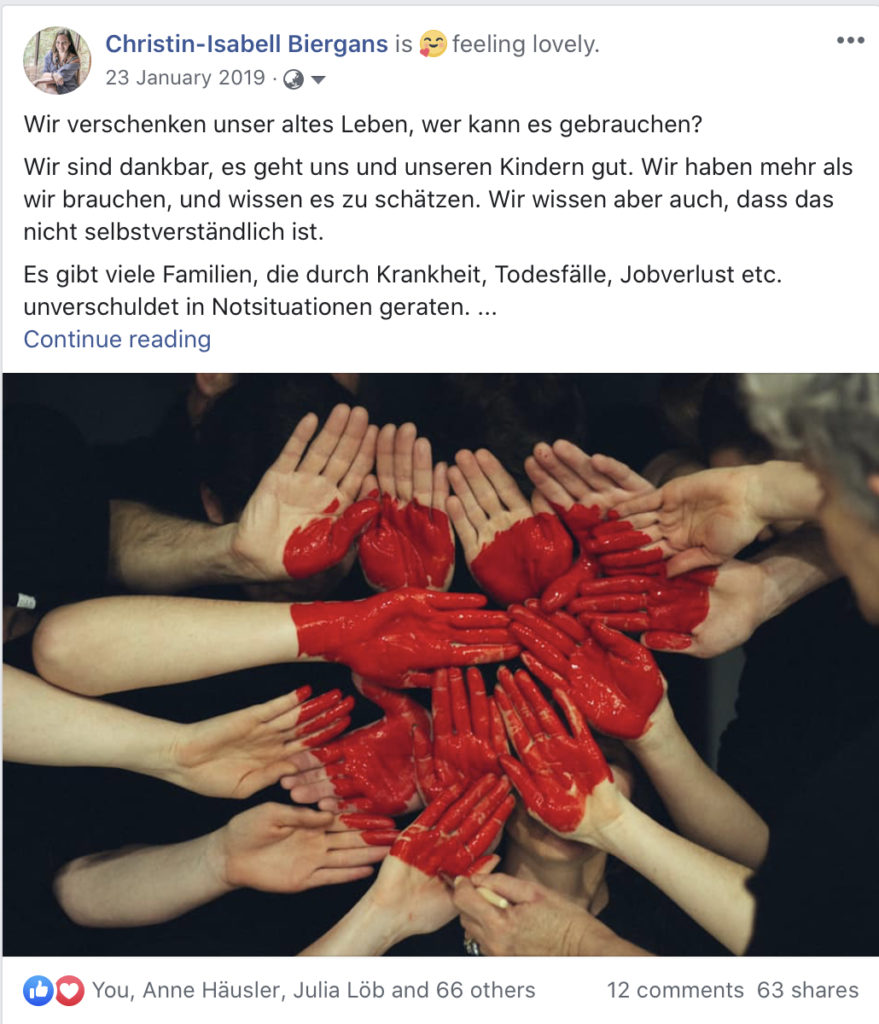 You can click the image and read the original post, if you like. Be aware it's in German 🙂
And then we just took off to start a new location independent life. As a family of 5. With no definite roadmap. Just love for each other and faith in all the wonders we would explore and the amazing people we would meet along the way.
In one year we slow traveled 5 countries, from Europe to the UAE and then Asia, grew our online businesses and explored a world beyond beautiful.
It felt so pure, so aligned and so clear that I intuitively found my way to this extraordinary island, met the right people at the right time, in the right places, that I wrote "The Freedom Revolution -" in what now feels like just one deep breath.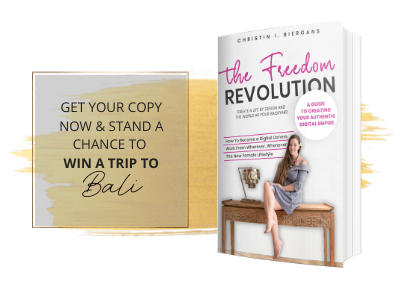 To celebrate this breakthrough I want to give 2 women the chance to experience the same. The freedom to be in this incredible place and absorb this extraordinary energy to find their true power.
That's why I am giving away 2x 11 days (10 nights) on Bali, including the amazing Hilton breakfast buffet for two lucky winners and a person of their choice.
No strings attached.
This could be your journey. Take the leap. It's just one click.
I am looking forward to hopefully welcoming you to Bali!
Lots of love,
Christin